Lincoln's Inn, the Old Hall
After the Service of Consecration for Trinity Chapel, Bishop Montaigne, Dean Donne, other clergy, and the officials of Lincoln's Inn retired to the Great Hall (now the Old Hall) of the Inn, next door to Trinity Chapel, to the south of the Chapel's West Front, for refreshments and, perhaps, lunch.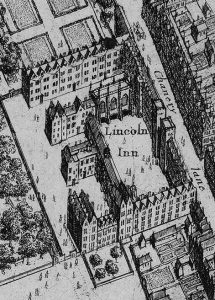 The locaation of Trinity Chapel and of the Old Hall can be seen in this image of Lincoln's Inn by Wenseslaus Hollar. Like Trinity Chapel, the Old Hall remains a part of the fabric of Lincoln's Inn.
When Trinity Chapel was extended westward one bay in the late 19th century, the Chapel and the Old Hall were connected to each other by means of a passageway that connects the expanded Chapel entryway to the north entrance to the Old Hall.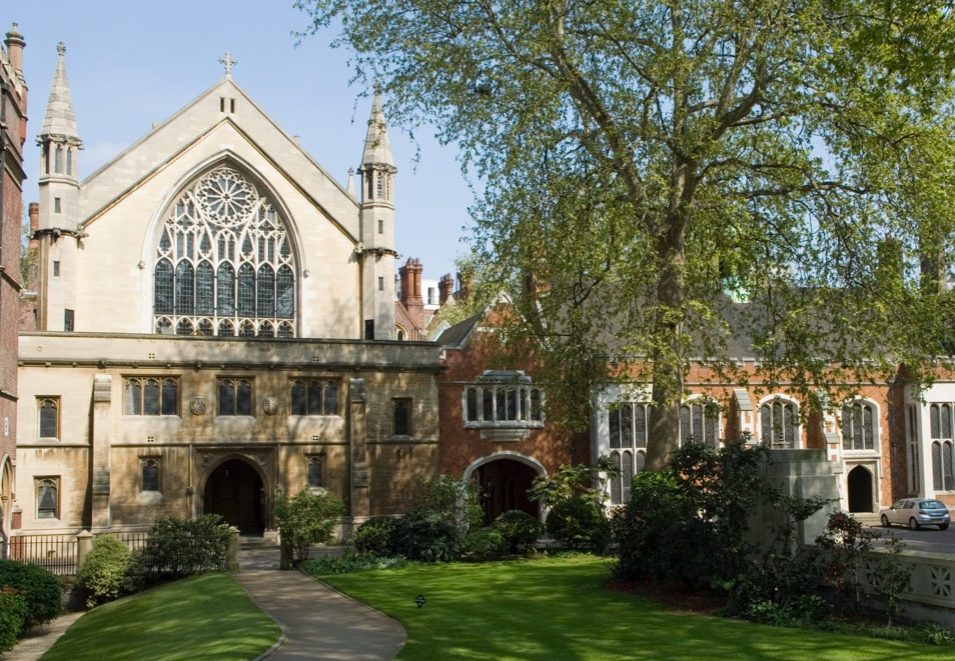 The Old Hall is seen in the photograph above to the right of Trinity Chapel's entryway. Built originally around the end of the 15th century, it served the Inn as a space for meals, receptions, and celebrations of festive occasions as well as for moot courts and other professional activities.
This image and the images below show the interior of the Old Hall as it is today. The paneling in these views is likely to be original.
There is a 360 degree panoramic view of the Old Hall here: (https://eventvenues.lincolnsinn.org.uk/our-spaces/the-old-hall/).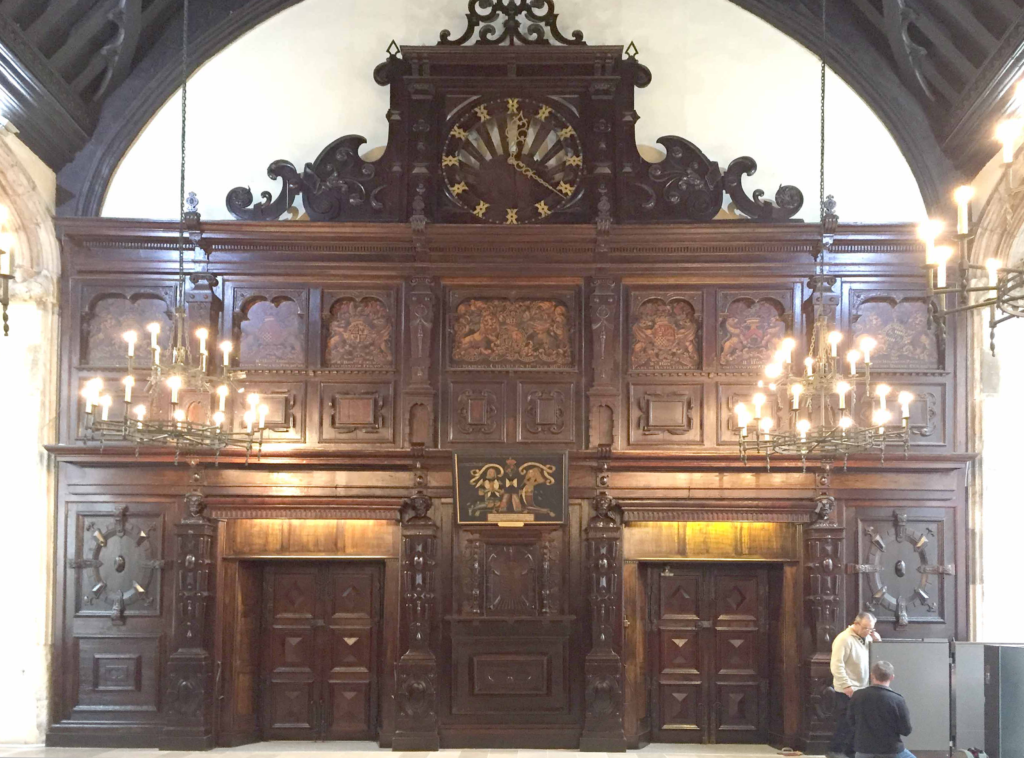 The Screen across the south wall of the Old Hall is from 1624 and is attributed by Bridget Cherry and Nikolaus Pevsner (1998) to Robert Lynton. Since screens of this type are characteristics of early modern Great Halls, we must presume that there was a screen in this location when the Consecration party gathered here after the service on May 22, 1623, which was subsequently replaced by Lynton's work in 1624.