Trinity Chapel is one of the most thoroughly-documented buildings in London.
Early Seventeenth Century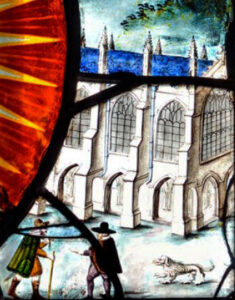 Trinity Chapel, from one of the building's original stained glass windows
Mid Seventeenth Century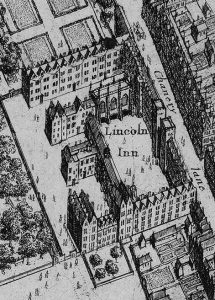 Mid Eighteenth Century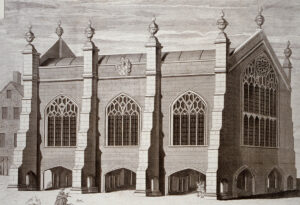 Early Nineteenth Century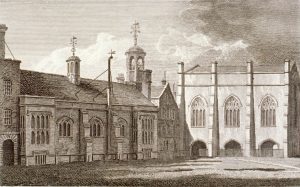 1827
Late Nineteenth Century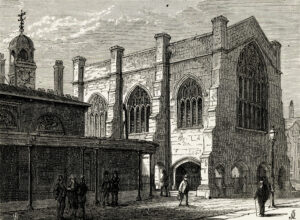 Lincoln's Inn Chapel, circa 1878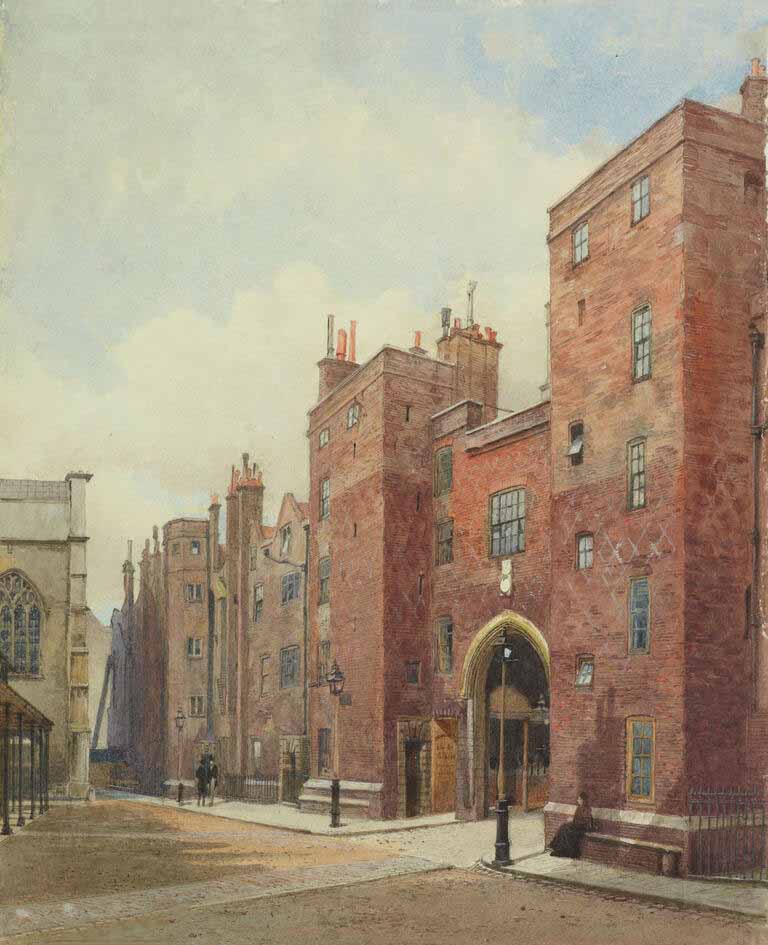 Trinity Chapel, the east end, with adjacent buildings from the 1590's. Watercolor, circa 1890.
Twentieth Century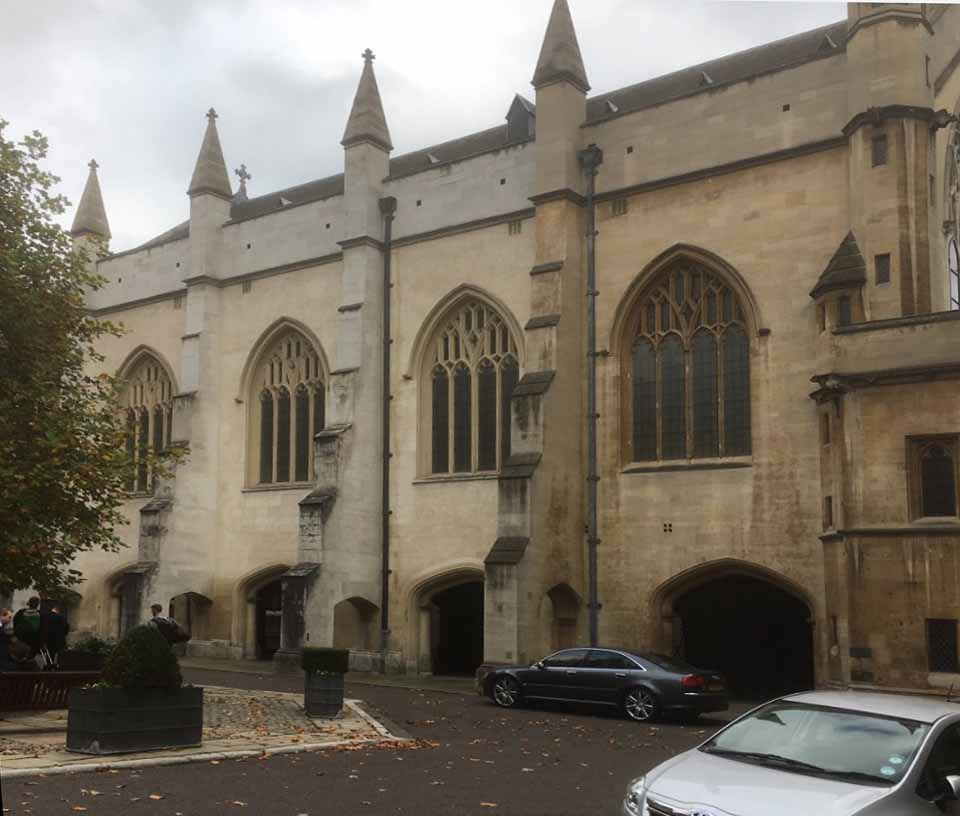 Trinity Chapel from the northwest. Photograph by john N. Wall
Notice the visual differences that mark the late 19th century addition of one bay westward to the original three bays.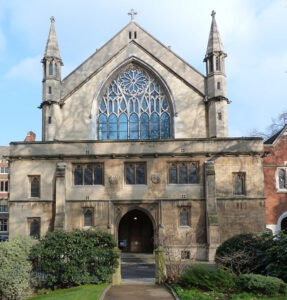 In the late 19th century, Trinity Chapel was extended one bay westward and a large staircase structure was added to the West Front.